Disney is one of a few brands that offer customized lightsabers. And if you're looking to use your lightsaber for dueling, lightsabers featuring the Galaxy's Edge brand ordered online or created in-person at Galaxy's Edge may hold up in dueling against the brand's primary competitors.
Disney's Galaxy's Edge brand is ideal for fans five years of age and older. The lightsabers are high-quality enough for dueling, but not recommended for full-contact dueling.
The lightsabers are easy to use and most reviewers have good things to say. There are three primary competitors to Disney and some boast higher-quality lightsabers if you are serious about lightsaber dueling.
Who are Disney Lightsabers For?
Disney lightsabers from Savi's Workshop and Galaxy's Edge are great for kids age five and up. And while they seem to be geared toward active kids, adults have found value in them too, whether they're into dueling or collecting.
Savi's Lightsaber Shop FULL EXPERIENCE 4K UHD, Star Wars: Galaxy's Edge, Disneyland
Overall, Disney lightsabers are best geared toward fans more interested in collecting or engaging in light dueling. They are also great for shadow dueling, or dueling without a sparring partner.
Disney also sells lower-quality toy lightsabers online at Shop Disney. These lightsabers provide a nice, bang-for-your-buck alternative. However, since they are lower-quality than Galaxy's Edge, they are not recommended for dueling in any capacity.
Are Disney Lightsabers Good for Dueling?
Numerous reviewers at Shop Disney and Tha Jokes agree Disney lightsabers associated with the Galaxy's Edge brand are sturdy enough for dueling.
Both customers who answered the question on Amazon stated either they or someone they know has engaged in battle with the lightsabers. However, one warned that these lightsabers are best for light dueling.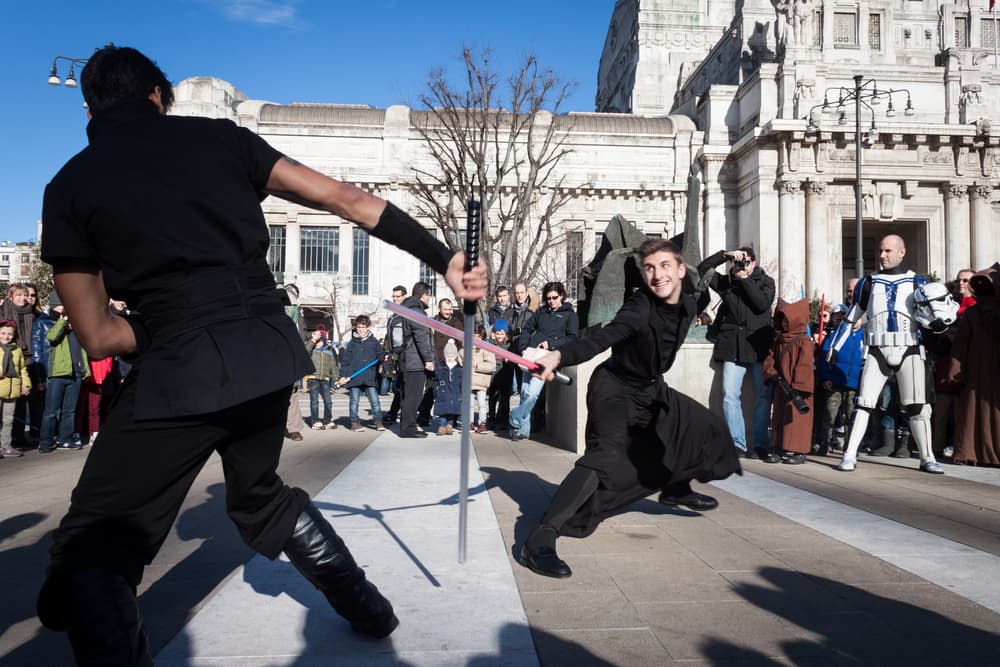 Tha Jokes also warned against intense dueling with lightsabers purchased from Savi's Workshop at Galaxy's Edge. They also recommend that for the serious dueler, Heavy Grade and Ultra Edge Heavy Grade from Ultra Sabers serve as the best bet.
Family Vacation Design echoes Tha Jokes and Amazon reviewers regarding Disney lightsabers purchased at Galaxy's Edge.
In Family Vacation Design's words, they state you're heading into "iffier territory" when seeking to engage in full-contact dueling. Translation: It's wise to invest in a higher-quality lightsaber.
Which Product Lines are There?
Galaxy's Edge
Galaxy's Edge's prices vary depending on where you buy the lightsaber. But when bought online from Amazon, they are exact replicas from the films, and reviewers noted they come with the same quality as those built in-person at Galaxy's Edge.
Because you're not going down to Galaxy's Edge to purchase your lightsaber replicas, note that you might pay substantially more when ordering online. Also, remember that if you purchase from Amazon, they sell the blades and hilts separately. It's also important to note that these lightsabers only work with blades from the Galaxy's Edge brand.
Family Vacation Design provides an excellent outline for building a lightsaber in Savi's Workshop if you're taking a trip to Galaxy's Edge in the future.
Building a Lightsaber in Galaxy's Edge is INCREDIBLE
Here are the finer points regarding Savi's Workshop if you're looking to build your custom lightsaber:
Kids 10 or older are best suited for the workshop, although they welcome everyone over age five.
The workshop offers four lightsaber themes: Peace and Justice, Elemental Nature, Power and Control, and Protection and Defense.
Lightsabers are sturdy enough for dueling, but some users reported loose blades and broken LEDs, further echoing Tha Jokes and Amazon's reviewers.
Savi's Workshop blades measure 34 inches while the hilt measures between eight and 10 inches.
The lightsabers are made of metal and plastic, and they are heavier than they look.
Shop Disney
The online store Shop Disney has toy lightsabers that cost significantly less than the Galaxy's Edge. These are great if you or someone you know are into dressing up for costume parties or attending Star Wars-related events without breaking the bank.
However, given their cheaper price, they do not boast the same quality as those found at Galaxy's Edge. They are also not good for dueling beyond shadow dueling.
Disney IMPROVED Galaxy's Edge Lightsabers on ShopDisney.com?
How to Use Disney Lightsabers
If you used lightsabers from other manufacturers, the Disney ones are not much different. Intended for fans five years old and up, you can illuminate these lightsabers with three AAA batteries.
Just push the button and the lightsaber will illuminate in Jedi blue, Sith red, or a unique color like Mace Windu's purple-bladed saber.
Swing your lightsaber around and engage in light contact to unlock some unique sound effects, and you are well on your way toward replicating your favorite Jedi Master or Sith Lord.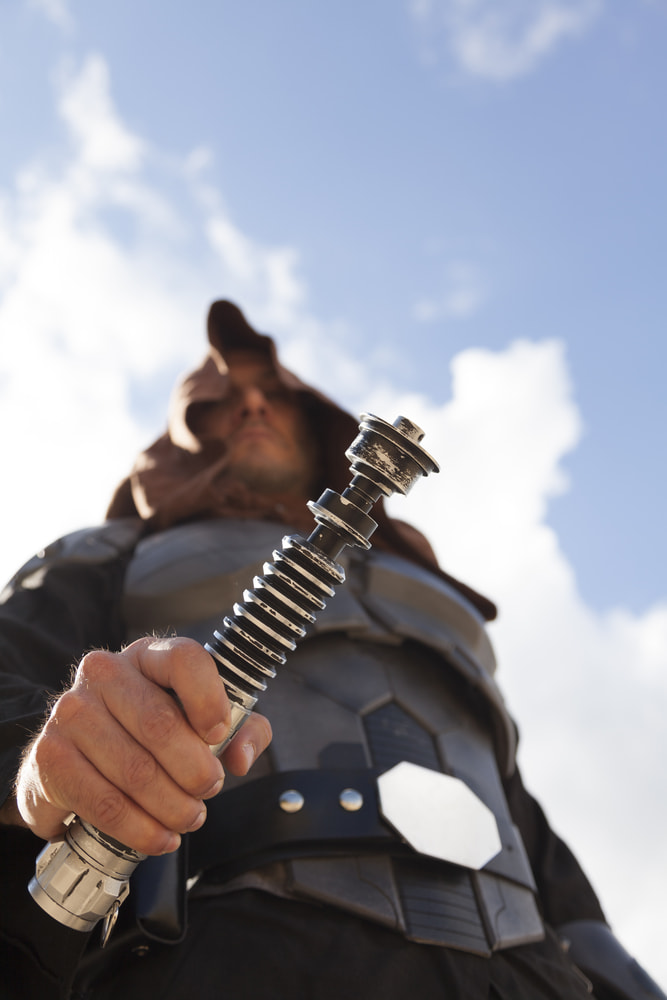 User Reviews
Most users have given Disney lightsabers positive ratings. Many have given the Galaxy's Edge brand four and five-star ratings. Overall, the quality of the lightsabers found online holds up against those designed in Savi's Workshop.
The lower-quality toy lightsabers from Shop Disney didn't generate as many positive reviews.
However, one customer's negative review stemmed from receiving a bent blade, which could have occurred during shipping.
Other one-star reviews were regarding Rey's lightsaber; some customers insisted the lightsaber was instead a replica of Anakin Skywalker's and not Rey's. So overall, the negative reviews for Rey's saber could most likely stem from miscommunication.
Shifting gears to reviews of Disney's toy lightsabers on Amazon, the product boasts a 4.1-star rating for value, while snagging a 3.8 in giftability. They predictably don't hold up as well in sturdiness, scoring just a 3.5 and a 3.6 in durability.
Competitors to Disney Lightsabers
Kybers
Kybers is appropriate for fans age six and up. Their Knight Pack is on par price-wise, but they boast higher-quality lightsabers than the ones from Disney.
Kybers is great for fans looking to scale up to something more mid-grade, especially if they opt for the Master or Grand Master packs. Reviewers on Amazon also agree that these lightsabers are sturdy and can withstand intense duels.
For younger fans, Kybers also includes an Initiate Pack. And for fans looking to emulate the likes of Darth Maul, the double-bladed pack is the way to go.
Overall, Kybers is great for fans looking to fully customize their lightsaber without their bank account taking a hit.
Hasbro
Hasbro is another reputable brand. They boast higher quality lightsabers than Disney-owned brands, but only in some cases. Hasbro has three levels, with the cheaper standard level best suited for kids four years and up.
Standards are also great for costume enthusiasts who don't want to break the bank, and their quality is similar to Disney's toy lightsaber.
For fans looking to upgrade to something more duel-worthy, the Premium version is the way to go. Hasbro's Premium brand is also good for more serious collectors, duelers, and costume enthusiasts.
Hasbro also has a cool Lightsaber Academy Saber that allows its user to get more interactive via an app allowing them to train with a Jedi Master.
Whether you're looking to break a sweat or your kids are interested in learning the ways of the Force with their favorite Star Wars character, the Academy saber provides a sound option.
Ultra Sabers
No one beats Ultra Sabers. This well-known brand name allows you to build your own custom single and double-bladed lightsabers. They also have thousands of hilts and accessories to choose from and their product line continues to grow.
Their selection also allows you to customize a lightsaber built around your own fighting style. Suppose you're into Makashi. If that's the case, then the curved Scorpion is for you. Into Djem So? Opt for a shorter hilt and build a lethal shoto or two.
You will pay hefty prices in many instances if you buy through Ultra Sabers. But if you're looking for the highest quality and sturdiest lightsabers in the industry, Ultra Sabers is your answer.
UltraSabers Unboxing - Two $75 Mystery Boxes
Conclusion
Overall, Disney lightsabers hold up well for dueling if you can resist going all-out. If you are a more serious dueler, it's smart to consider Kybers or Ultra Sabers.
Disney lightsabers are also great for kids looking to try their hand at limited-contact lightsaber dueling. However, it's only wise to duel with customized lightsabers ordered online or built at Savi's Workshop.
Besides light dueling, Disney's Galaxy's Edge brand is further appropriate for lightsaber collectors. And with the Galaxy's Edge brand sold on Amazon, you don't need to plan a trip to Disney World to get your hands on them.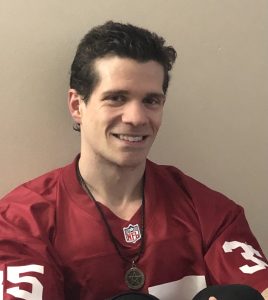 Sion Fawkes has been covering Star Wars since January 2022, expanding his expertise in both Star Wars Canon and Legends. When not writing, you can find Sion in the gym or running trails. He also likes watching sports and listening to audiobooks.